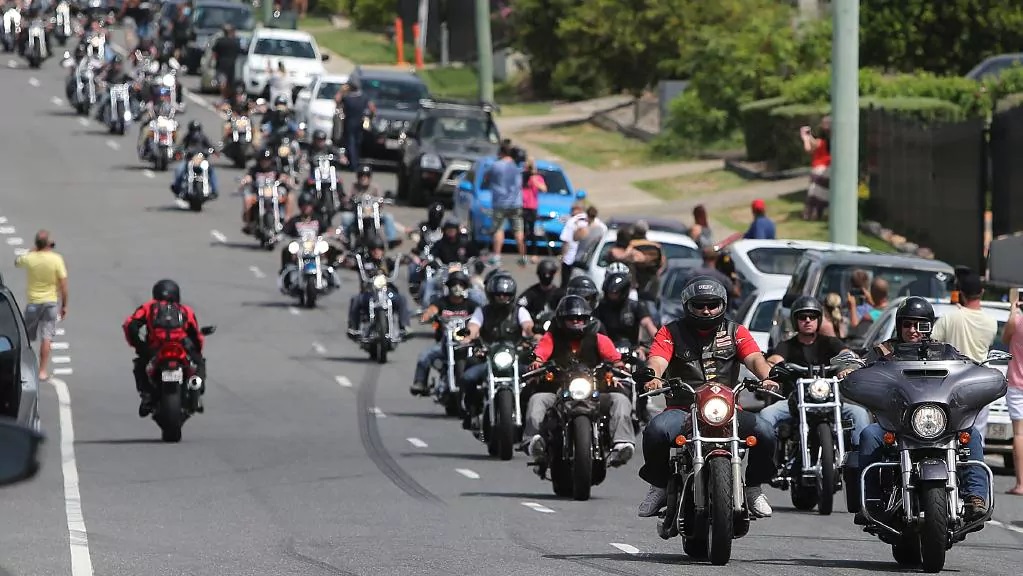 On the 21st of May 1973, the first Hellraisers Motorcycle Club charter was founded in the Fort Collins area of Colorado by National President Hubert Horton. Many of the first Hellraisers charters have either moved or have been dissolved but the original Fort Collins charter still exists and is currently the national Hellraisers headquarters. During the eighties, more Hellraisers charters started popping up all across the United States. In the beginning, the Hellraisers charters were not directly affiliated or under the control of one single National charter, this changed in 1991 where the Hellraisers Motorcycle Club officially became one entity under the Hellraisers Motorcycle Corporation. The Hellraisers turning into a legal corporation also meant that their name and logo became copyrighted and thus private property. On July the 5th 2003, the first European Hellraisers charter opened up in Hanover, Germany after being accepted by the national charter. Today there are 162 official charters in total registered under the Hellraisers Motorcycle Corporation, these charters are international and are located in not only North America and Europe but also Australia and Asia. It is safe to say that the Hellraisers have put their mark all over the world from Alaska and Norway to South Africa and Brazil. Today the Hellraisers Motorcycle Club remains one of the biggest brotherhoods globally.

The Hellraisers Motorcycle Club or HRMC is a Harley Davidson focused motorcyclist organization which consists of predominantly Caucasian, Hispanic and Asian males. The Hellraisers Motorcycle Club's logo displays a depiction of their guardian angel, the Grinning Devil also referred to as Satan, which is colored in the clubs firey Red and smokey White colors. The whole image and the colors are supposed to display the club's pride and dedication to their wild ways. Members of the club are required to own a Harley-Davidson (with some exceptions) motorcycle with a minimum engine capacity of 800 cubic centimeters, other requirements state that members must be above the age of twenty-one and must be male. Furthermore, members are expected to have a serious interest in the club itself and the other members within the club, just enjoying to ride is not sufficient, you must be heavily dedicated to the expansion and health of the club. Besides motorcycle rallies and other enthusiast-based events, the Hellraisers Motorcycle Club also dedicates a lot of time to the betterment of their communities and often hosts events with various welfare organizations such as Feeding America, The Salvation Army, Americares, St. Jude Children's Research Hospital, and various other charities including support for the homeless and war veterans. Despite Hellraisers MC being known as a "1%er" club, Cephus Woodrow of the San Andreas chapter explains; "People assume that just because you rock a 1%er diamond you are a gang, in this case, they would be very wrong. A true 1%er is, to me, someone who follows their own path and lives according to the values of freedom. We are not a street gang, we are a group of brothers that enjoy riding our bikes in peace...". In addition to this, the Hellraisers MC constitution dictates that members must remain sober from drugs and that members conducting criminal activities must do so outside of the club. If a member breaks the rules and commits any crime whilst wearing supporter gear or their cut, they will be removed from the club and banned from rejoining.

The Hellraisers Motorcycle Club aims to provide the most realistic motorcycle club experience to all of its members and supporters whilst providing high-quality roleplay to the server on a large scale. If you are interested in joining the faction, I urge you to find us in-character and talk to us about supporting, just like you would in real life if you were interested in a club. If you are interested you are also welcome to send a private message here on the forum for an invite to our Discord server, here you will be able to see upcoming events, rides, and rallies which we ICly post online for our supporters to see.
SPACE