ARTICLES

—

EMPLOYMENT

—

REAL ESTATE

—

JOBS

—

VEHICLES

—

WEEKLY CIRCULARS

—

GOVERNMENT PUBLICATIONS

—

PLACE AD
---
---
SAN ANDREAS NETWORK UNDER NEW OWNERSHIP
By Marvin Dulsky |
April 4, 2016
Juwoon-Koo Publishing (JKPUB), daughter company of a Chinese international investment company, has been named as the new owner of the San Andreas Network Company. The shake-up, announced Monday, comes less than a week after the network company filed for bankruptcy.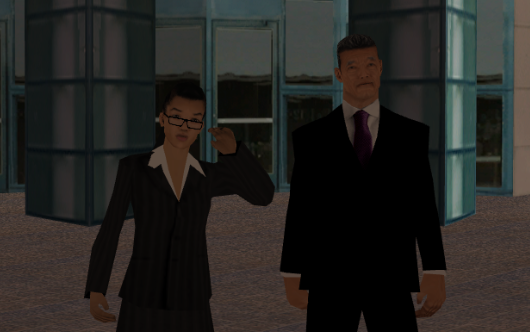 Representatives of JKPUB sign the deal to make the purchase of SAN official.
In addition to the Los Santos Times, the new owners of the network will also take command of its local television station KTSA. The Chinese billionaire duo Peter Juwoon and Liu Koo purchased several new newspaper companies across Europe and the United States over the last decade. Apart from a television channel in Ohio, JKPUB also owns channels in The Netherlands and Germany. The San Andreas Network will join a long list of media outlets owned by the investment company.
It is expected that a new executive board will launch a sweeping reorganization at both the Los Santos Times and KTSA. The two daughter companies of the San Andreas Network already cut their staff to a historic low number, with constant layoffs over the last years. The board stated ''we will fill some of the vacancies this year, with an am emphasis on hiring more minorities and young reporters.''
The network's goal will be to intensify its digital push in order to draw new readers interested in trends in films, food, music and art from Los Santos. The news website will feature articles, photos and video from the Los Santos Times as well as other sources. The executive board described it as ''a place to celebrate all things in LS.''