LAW ENFORCEMENT REFORM AN UNMET PROMISE
BY
EVAN SULLIVAN
| JULY 8, 2020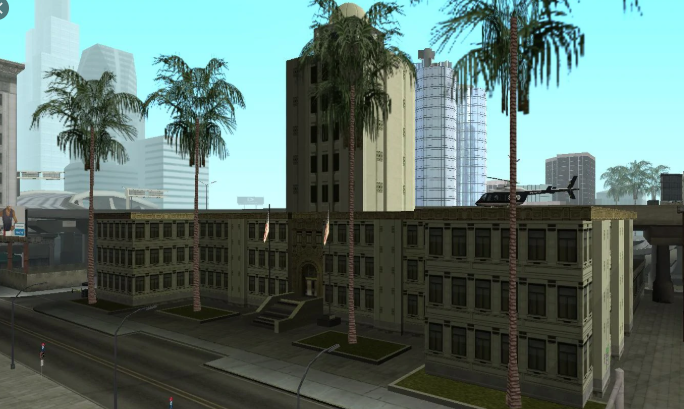 Los Santos has been hit with two riots in 2020, one in Central Los Santos and one outside Jefferson Church. The issue around the riots concerns the way our law enforcement organizations police communities. In the wake of civil unrest in San Andreas around police brutality, Lieutenant Governor Charles Moreno (D) argued the case for law enforcement reform, and announced that he would be working with members of the Senate to look at ways to change policing.

"This State has the best men and women ever. But you're asking me to say there is no problem? No problem with the style of policing? I mean, you're kidding me. Name one State that doesn't have a problem with policing? Policing will never be perfect," Moreno said in an interview with SAN last month. "There will always be problems. But not because of the men and women that are here with us today, working their ass off to keep us safe. To protect us. To do good and better in the community. The problem lays with us, the politicians, and the organizations behind it all. We need to start listening to the Deputy Sheriffs and Sergeants. Those on the frontline."

Since his announcement for law enforcement reform, however, not much has been accomplished in the Senate. The focus in the Senate has been on deregulating firearms, stand your ground legislation, and a failed attempt to decriminalize marijuana in the state. Many proposals have been floated, which include a civilian review board, demilitarizing police offers, and having the Senate use its oversight powers to look into systemic police misconduct.

Former Republican President Pro Tempore Jeremiah Buchanon, a leading figure of the Black Republicans Association, also argued the case for police reform.

"Tens of thousands have hit the street and should continue to do so, we need to be heard, we need to have our voice felt, and sitting online it won't be felt," Buchanon said. "We need to work with our police to find an answer to reform things, to bring about a change."

Time will tell if this unmet promise for reform will turn to action, and if the bipartisan consensus on law enforcement reform will turn into a tangible deliverable for communities that expect results.


---
COMMENTS
Code: Select all
[b]USERNAME:[/b] [Insert Username]
[b]COMMENT:[/b] [Insert comment]