POLICE BRUTALITY MEMORIAL SERVICE TURNS INTO A RIOT
BY
EVAN SULLIVAN
| June 2, 2020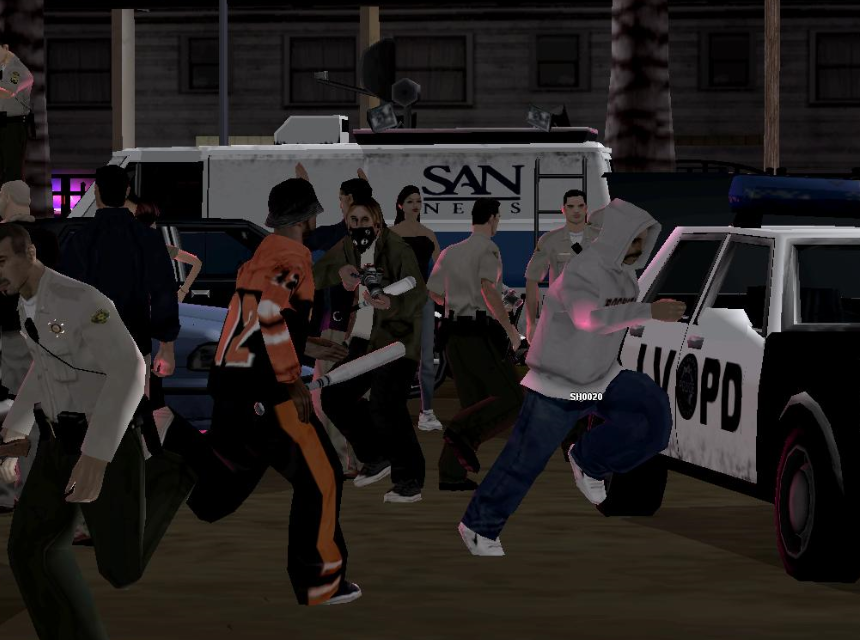 Chaos breaks out at Jefferson Church. Police and demonstrators clash. (Evan Sullivan / Los Santos Times)
---
While Central Los Santos began to piece itself together from the riot on Sunday, the San Andreas Republican Party held a memorial service in the neighborhood of Jefferson. The event included appearances from the Republican Party Chairman Sidney Michaud, Senator Jeremiah Buchanon, and former Senator Dewey Davis. Democrat attendees included Lieutenant Governor Charles Moreno and Senator Abbas, who represents the neighborhood of Jefferson in the Senate.
"We already have so many people against us, fighting against the success of black folk," Buchanon said in a speech. "We need to band together, not fight each other."
The rhetoric was relatively non-partisan and peaceful. This was a stark difference from Buchanon's editorial for the San Andreas Black Republicans Association, which falsely accused Lieutenant Governor Moreno of mobilizing the National Guard on demonstrators.
Toward the end of the service, attendees began leaving the church to chant and protest outside. Eventually, protestors congregated in the parking lot, and began to destroy property. This included smashing up the Lieutenant Governor's motorcade.
The police department was relatively slow to respond to the escalating riot. Eventually, a single police officer had his squad car surrounded by rioters, who proceeded to jump on and damage the vehicle. State politicians were safely escorted outside into a fleet of black Suburbans and were evacuated from the area.
By the time the police were able to effectively respond to the skirmish, they were able to stamp out the protest with rubber bullets and batons. Some protesters clung to shelters of residential rooftops to avoid being apprehended.
"People have the right to protest against law enforcement, against the Government," Moreno said in a comment to SAN. "However these protests lead to nothing but riots, senseless violence and the only people who get hurt are the ones in it. Not the perpetrators of that hideous crime."
When asked about President Donald Trump's requests for all governors to utilize the National Guard, Moreno knocked down the Republican president's remarks.
"Well the President likes to think he has executive authority over everyone else," Moreno said. "The fact is this; Trump is a chump. If anyone deploys anyone, it will be myself or the Governor."
space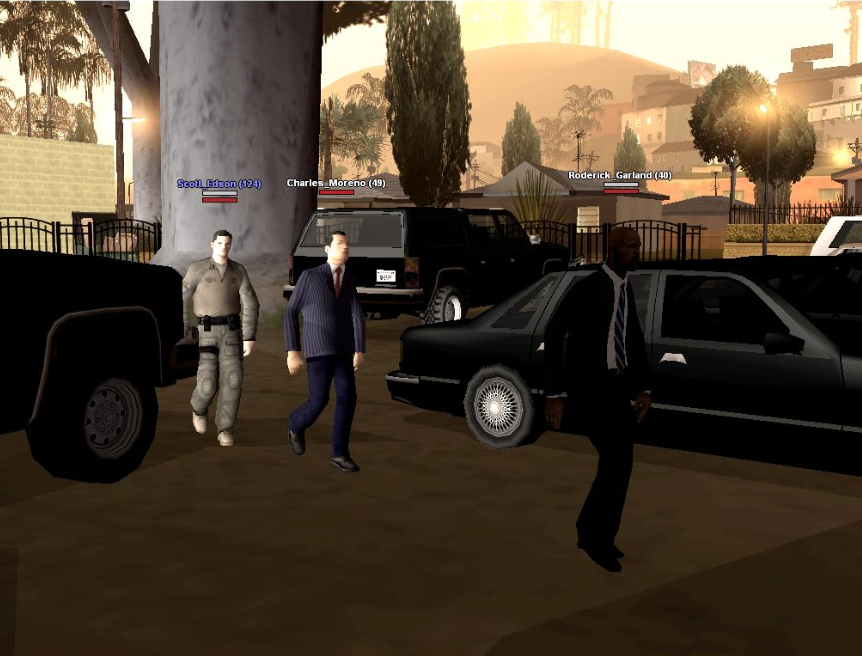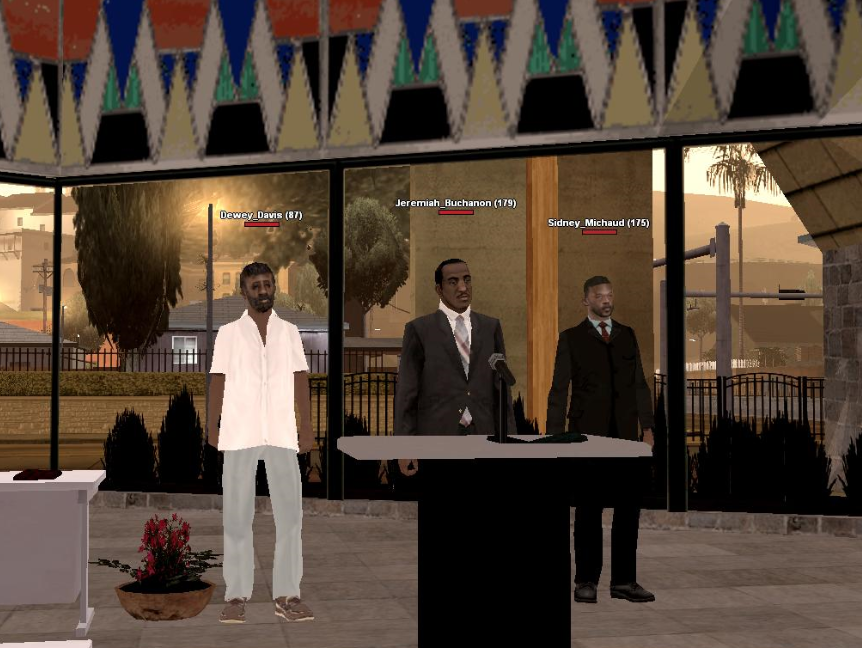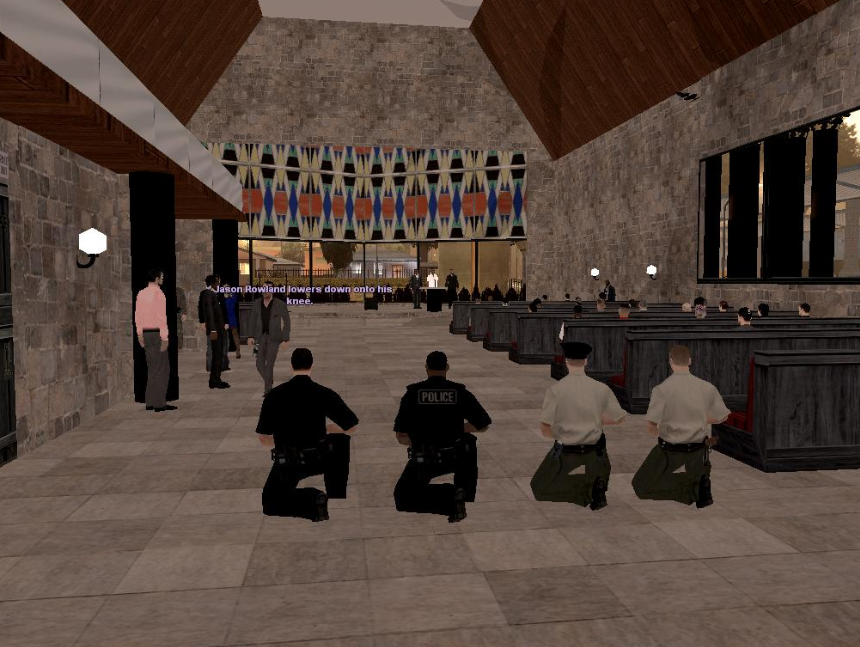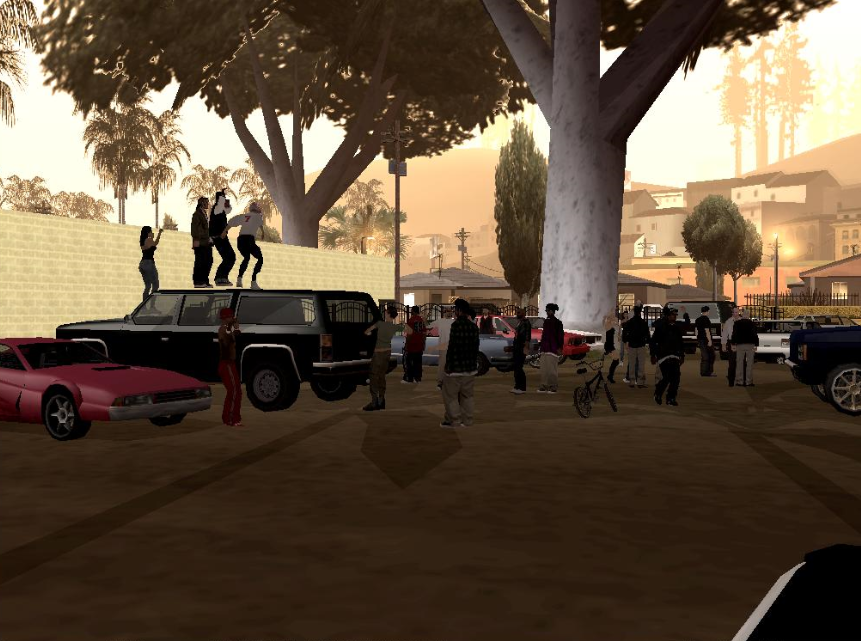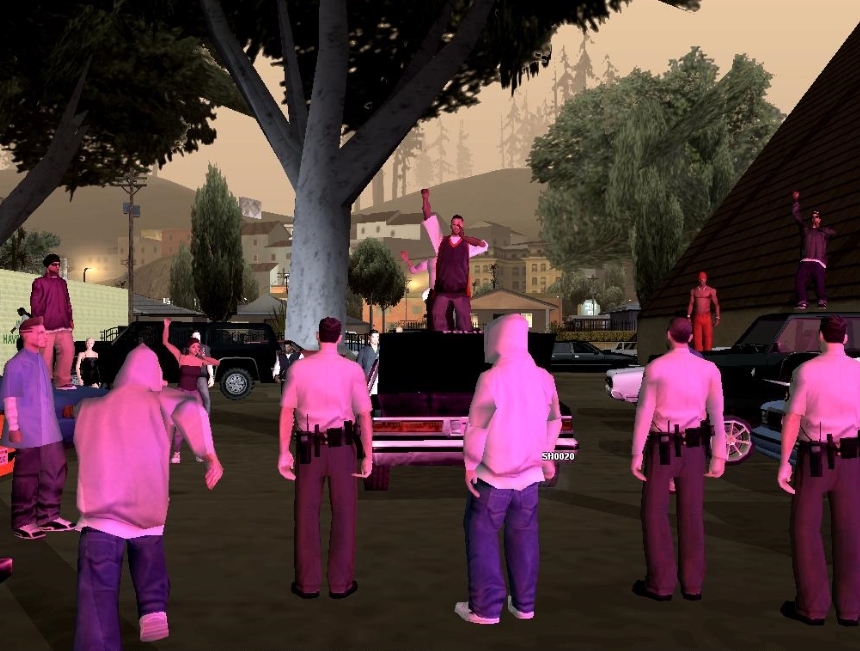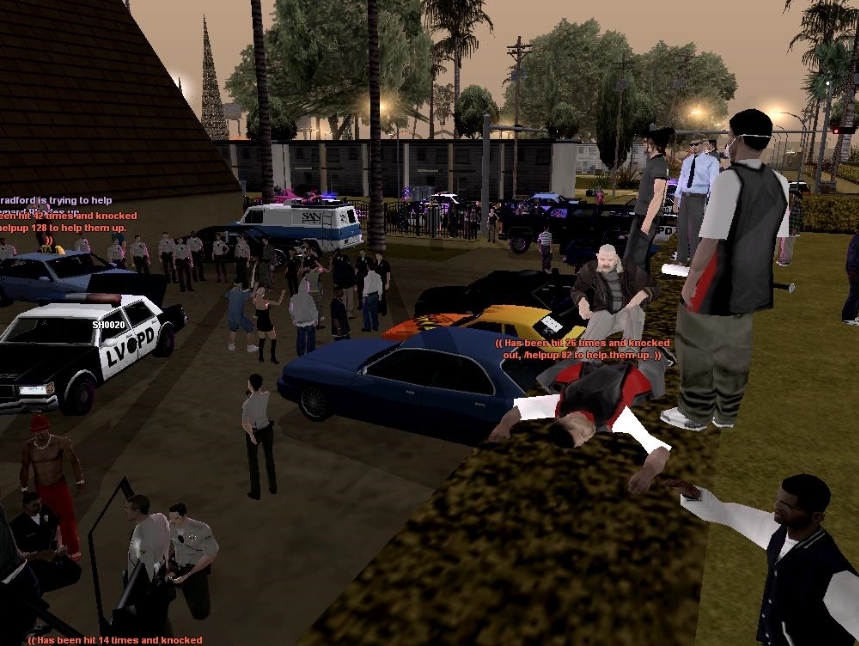 ---
COMMENTS
Code: Select all
[b]USERNAME:[/b] [Insert Username]
[b]COMMENT:[/b] [Insert comment]