ARTICLES

—

EMPLOYMENT

—

REAL ESTATE

—

JOBS

—

VEHICLES

—

WEEKLY CIRCULARS

—

GOVERNMENT PUBLICATIONS

—

PLACE AD
---
SENATORS INTRODUCE SEVERAL MAJOR BILLS THIS WEEK
By Evan Sullivan |
April 18th, 2020
---
space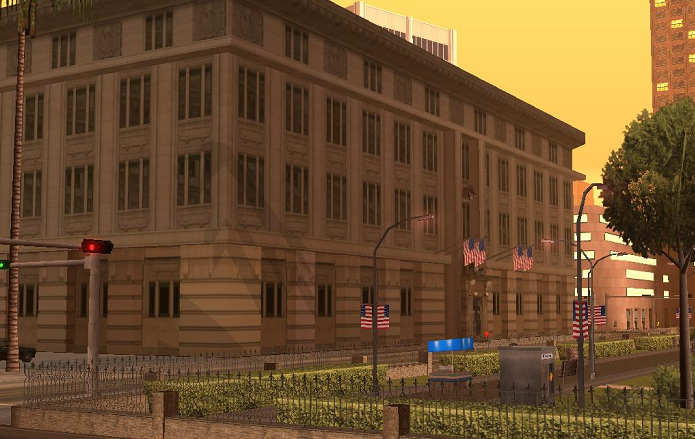 This week the State Senate has been at work to develop several prominent pieces of legislation that will have an impact on the lives of San Andreans. This includes The Megan Granville Act, the Mental Health Revision Act, the Justice Authority Act, and finally, the Countering Organized Crime in Public Contracts Act.
SENATE PRESIDENT PARK'S BILL WOULD MANDATE 'MAFIA' SCREENINGS FOR PUBLIC CONTRACTS
Late Friday, after a confirmation hearing for Bill Schultz to become the next State Auditor, President Pro Tempore Eugene Park introduced the Countering Organized Crime in Public Contracts Act of 2020. The bill would require the State Auditor to coordinate with law enforcement and the Department of Justice, to screen individuals applying for government contracts for links to organized crime groups.
"Criminal organizations will seek to take advantage of public contracts, either through bribery, force or deception to enrich themselves," Park's bill states in its declaration. "Corruption in the way deals are made, contracts are awarded, or economic operations are carried out, leads to monopolies or oligopolies in the economy. Those business owners who can use their connections or money to bribe government officials can manipulate policies and market mechanisms to ensure they are the sole provider of goods or services in the market."
This is the second piece of anti-corruption legislation that Park has spearheaded in the recent weeks, the most recent being the Stop Waste and Abuse by the Secretary Act, which prohibits government employees from participating in activities where they have a private financial interest. Park criticized the government for allowing Loay Lorenzo to serve as Director of Contracting and Procurement while being the Chief Operating Officer of Roux Enterprises.
LSPD FIGHTS TURF WAR WITH DOJ IN THE SENATE
On Friday, Minority Leader Underhill introduced the Justice Authority Act to reform the powers of the San Andreas Department of Justice, "to promote criminal justice and safety for the People of San Andreas."
"The Department of Justice, thus far, has had very little incentive by our government code. It is necessary that we, as a legislative body, address our criminal justice system and our friends across the aisle, the Department of Justice," Underhill said. "Today I bring a bipartisan Act to reform the limits of the Department of Justice and define its powers and limitations by statute so that justice can be enforced accordingly in our State."
So far, the bill has been met with criticism by the Los Santos Police Department in a letter submitted to Senate leadership, declaring sections related to supervisory authority as vague and unclear. The LSPD criticized the bill, describing it as redundant.
"There are two law enforcement agencies in the State, both with an already set up and competent Detective Bureau/Division," LSPD Deputy Chief Kaitlyn Reed said. "While the Department cannot speak for other law enforcement agencies, it seems unnecessary to suddenly introduce a third agency which serves the exact same purpose as the two that currently exist, and may not even be held to the same standard that they are held to."
SANDERS BILL OUTLINES DETAINING "DANGEROUS" MENTALLY ILL CITIZENS
Senator Dale Sanders introduced the Mental Health Revision Act on Friday, with the stated intention to provide fair and reasonable mental health services to the public of San Andreas. The bill was crafted in coordination with the private healthcare company, RX Medical Group, more specifically, their Staff Psychiatrist Dr. Melissa Garland.
"Dr. Melissa Garland has worked with a number of individuals who were suicidal and they do not currently have the statutes or the infrastructure for managing the behavioral health of this state," Sanders aid. "This act should be a replacement for the Mental Health Act of 2016, four years later, I am proud to propose this bill to you. I hope that you will understand the necessity of this act while you were reading it."
Specifically, the bill would allow the involuntary commitment of "dangerous" psychiatric patients. In emergency situations, mentally ill patients who are detained by law enforcement will be screened and kept in observation for 24 hours. After being admitted to a mental hospital, they're to be held for minimum of 72 hours before being discharged by a psychiatrist. If they are a danger to themselves or others, they're to be held for another five days before going to a committal hearing, where a judge can require the patient can be detained for an additional week, which can be renewed.
The bill repeals and replaces the Mental Health Act of 2016, a controversial bill spearheaded by Commissioner Nick Apps four years ago. The bill was called draconian by the San Andreas Civil Liberties Association (SACLA).
"The Fire Department's bill is nothing short of a draconian and dangerous piece of legislation that threatens the freedom of all San Andreans," said Mark Morales, Executive Director of the SACLA in 2016.
SENATOR MORENO FIGHTS FOR BREAST CANCER SCREENINGS
On Monday, Senator Charles Moreno introduced a bill, the Megan Granville Act, to increase breast cancer screenings as an alternative response to proposals by Senate Republicans to name the State Capitol after the late Secretary of State.
"Recently, these Chambers came together to discuss a proposal by Senator Buchanon, which would have seen the State Capitol renamed after the late Miss Granville. The majority of us agreed this would not be appropriate. However, I reached out to my Republican colleagues and said I'd like for us to come together, to help celebrate her life in a more effective way," Senator Moreno said. "I thought for quite some time. I discussed with my colleagues. I discussed it with my aids and I also discussed it with my wife. How could we celebrate such a great life? Then I realized that the best way was through saving a life. I believe every woman should have the right to be protected against breast cancer. And this bill will ensure every woman receives one free screen treatment in their lifetime."
Secretary Cuevas' Department of Health and Social Services (DHSS) requested amendments to the bill to expand the scope of age requirements for the free screening, from 40-55 year olds, to 40-74 year olds.
"The U.S. Preventive Services Task Force, the American Cancer Society, the American College of Obstetricians and Gynecologists, the International Agency for Research on Cancer, the American College of Radiology, the American College of Physicians and the American Academy of Family Physicians exhibit a consensual stance on the matter aforementioned," Director Benjamin Kovalski stated.
Code: Select all
[b]COMMENT by:[/b] [Insert Username]
[b]Email:[/b] [Insert E-mail] 
[b]Comment:[/b] [Insert Comment]