ARTICLES

—

EMPLOYMENT

—

REAL ESTATE

—

JOBS

—

VEHICLES

—

WEEKLY CIRCULARS

—

GOVERNMENT PUBLICATIONS

—

PLACE AD
---
Opinion: High School Politics, A Better Look at the People in Charge
By Val Romanic |
April 10th, 2020
---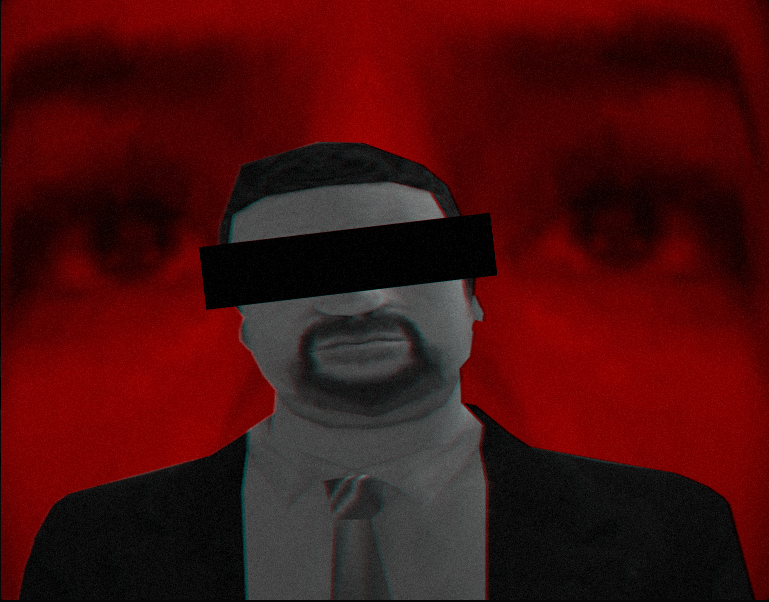 "That is rank nepotism that, regardless of any administration, should be harshly scrutinized, rooted out from the halls of power and relegated to scorn." These are words spoken by the Republican nominee for State Treasurer, Gabriella Snowe, on a disgraceful quid pro quo revealed by Secretary of State Sugely Cuevas (R) during a tardy press conference last Wednesday about the forced resignation of former Treasurer Martin Aguero (R).
In the press conference to throw Aguero under the bus to save face, done only a couple days after a Los Santos Times article about the same issue was published, Secretary Cuevas stated in a fit of panic following public and political backlash regarding her inaction about the issue that she "did not want to voice [her] personal opinion before Mr. Aguero was heard by the senate, in order to preserve the full integrity of due process and to ensure Mr. Aguero could explain what happened in his own words first." This is an intriguing statement because the forced removal of Aguero from the office was a violation of the full integrity of due process in the first place.
The secretary stated that she felt "compelled to speak out earlier than planned" due to the "premature" comments Aguero made to the Times. However, if one were to look back at these premature comments, it would be evident that nothing Aguero stated required explanation by the state. In fact, Martin Aguero, while still refusing to respond to the Senate subpoena, actually praised the Cuevas administration, claiming they were going to embark on "a great change for this state," but that he just wanted to spend time with his family.
Despite these unsurprising comments, Secretary Cuevas lost it and quickly assembled a press conference to address the outrageous(!) statements made by the former treasurer due to the now certainty of a forced testimony on the issue. The Secretary stated that she had Aguero resign because she was starting to lose "trust in his ability to conduct his duties as treasurer." The fact that she lost complete trust in Aguero so quickly over a single mistake, albeit one potentially worth millions of taxpayer dollars, did not come as a surprise to anyone considering the terrible track record of the State Treasury under the Republican administration. The treasurer before Aguero, the now famous Secretary Cuevas was an inexperienced, incapable and unproductive social services worker appointed to the treasury during a time of crisis following Jep Appelo's resignation; the treasurer before Cuevas. Appelo, a renowned jack of all trades that make him money, was arrested last year by federal agents over allegations of money laundering for the Bellantonio crime family, and the treasurer before Appelo, Dewey Davis, did almost nothing remarkable.
What was the mistake that cost Aguero his job and Cuevas her integrity? A delay in the delivery of funds authorized by the Senate for a coronavirus prevention program. This is not a mistake to be overlooked, but it also does not warrant Aguero's removal, an action that destabilizes an already unstable government. The fact that Cuevas actually pulled the trigger is even more intriguing, considering that she herself did not micromanage or get involved with the whole process. Her tardiness almost cost San Andreas its spot as one of the only safer states in the entire United States, and its government's already very fragile integrity.
Even then, the removal could be justified if it were not for a revelation Cuevas herself made in her own speech, a revelation that she knew she could no longer hide: a quid pro quo with Aguero. Allegedly, Aguero promised not to "throw [Cuevas] under the bus in his Senate hearing, if only she made sure he landed a comfortable job after the next elections."
Cuevas claimed to have immediately shut down the proposal, but it makes us wonder why she kept it a secret for so long. Cuevas claims it was because she hoped Aguero would explain all of this in the Senate, because according to her, "a court subpoena is not something to be ignored," and only realized he would not cooperate when he literally said it out loud, long after the subpoena's issuance.
This tells a lot about the capability of our government. We are currently led by someone who is so oblivious that they failed to realize Aguero did not care about the Senate subpoena, when he ignored it for over a month. Cuevas had to be told that fact, to finally come to her senses. This is someone who, funnily enough, does not know the difference between a court subpoena and a Senate subpoena. That, or she is simply lying, and that would not come as a shock to anyone considering the current state of our politics.
Lies and treachery. These two despicable realities of life are not foreign to the City Hall nor the Nixon Estate. In fact, the latter, treachery, has been so prominent lately that we have seen THREE examples in the span of a few days, that make it clear that it is not Cuevas who is losing trust in her employees, it is her employees who are losing trust in her.
First, the Republican nominee for State Treasurer, Gabriella Snowe, a terribly incompetent lawyer who deserves a whole article for herself, stated during her senate confirmation hearing that she believes what Cuevas and Aguero did should absolutely be "rooted out from the halls of power and relegated to scorn," and that Cuevas' behavior was absolutely not appropriate, with no objections coming from her fellow Republicans on the other side of the microphone.
Second, as mentioned, Republican senators, or as Senator Eugene Park (D) so graciously dubbed them, "the Three Blind Mice," made absolutely no effort to protect their supreme leader even when the Democratic attacks thrown their way were mere childish and petty TV show references, modern catchphrases and blatant bill titles.
Third, Isaac Disraeli (R), the partisan State Auditor if that makes any sense, announced his resignation this week from the Cuevas Administration in a public press conference he held with half of the Democratic Caucus on his side. He had apparently discussed his resignation plans with Democratic senators half an hour before announcing it to the public, according to Senators Eugene Park (D) and Rayan Abbas (D), but had not bothered to inform his former employers at all. When asked the obvious, Disraeli claimed he would not be jumping ship, and that he had only lost faith in the current administration, because he was oblivious to the quid pro quo as well, and stated that he was still loyal to his party. The following picture, taken mere minutes after the press conference concluded, is evidence enough that Disraeli nor Park were completely transparent.

From left to right, Nick Dornbusch, Union and Democratic Lobbyist, Senator and President Pro Tempore Eugene Park (D), Senator Rayan Abbas (D) and former State Auditor Isaac Disraeli (R) enjoying a drink moments after announcing Disraeli's claimed-to-be independent resignation
It is obvious that the Republican dreadnought is taking water. Cuevas is struggling to maintain her power and hold over her own people. But how did Cuevas get that power in the first place? Sugely Cuevas, hailing from a family of Dominican immigrants, worked as a social services worker for the Megan Granville (R) Administration. She was tasked with establishing and running the San Andreas State Halfway House initiative. Towards the latter half of the short but effective Granville Administration, she was promoted to the position of Assistant Director of the Bureau of Social Services, serving under the accomplished and surprisingly capable Heather Fairchild.
Following Megan Granville's untimely resignation and Granville's number two and also top political rival, Michael Appelo's (R), son of the aforementioned Jep Appelo (R? D? We do not know at this point), appointment to the leadership position, Cuevas was bumped up to State Treasurer. Why? Nobody knows. She had no prior financial experience, no qualification and absolutely nothing to bring to the table. Many experts refused to comment on this before she was given a chance to prove herself. She could not. She did absolutely nothing remarkable in her term as State Treasurer and this makes it even more absurd that she is throwing Martin Aguero under the bus. However, despite her surprisingly weird and unpredictable resumé, when Appelo himself resigned, she was given the Secretary position on a silver platter. Again, why? Because of no other reason but the fact that everybody else that wanted the position were either disgraced, in jail or waiting to die. In a shocking turn of events, Cuevas actually managed to keep the ship floating through her term… until now.
The entire government is in disarray. People are getting replaced left and right for incompetence and their replacements are not any better. Clearly, not a lot of people are pro-Cuevas anymore after her evident lack of political and administrative wit became public knowledge. The Republican hegemony over San Andreas is clearly doomed. Sadly, we do not know who can take charge when they will undoubtedly be gone next election, but given the choice between a bunch of inexperienced, childish professional politicians that constantly throw around catchphrases like "OK Boomer" or refer to their opponents as TV characters, and a bunch of proven-to-be incapable rich, privileged people, I would go with the former any day.
This article is an opinion piece and does not represent the views of the San Andreas Network or the Los Santos Times.
Code: Select all
[b]COMMENT by[/b] [Insert Username]
[b]Email:[/b] [Insert E-mail] 
[b]Comment:[/b] [Insert Comment]