ARTICLES

—

EMPLOYMENT

—

REAL ESTATE

—

JOBS

—

VEHICLES

—

WEEKLY CIRCULARS

—

GOVERNMENT PUBLICATIONS

—

PLACE AD
---
Bikers, Bombs and Businesses: Rumors of a fued as explosions occur in Montgomery
By Jack Fairfield |
June 8th, 2019.
---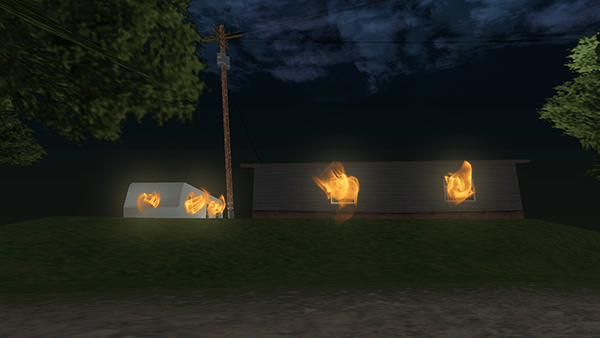 Red County: Los Santos' rural sibling; often a location which is much quieter, tranquil and more peaceful than its counterpart down South. It is home to small communities such as farmers, sheriffs and motorcycle enthusiasts who all enjoy the freedom the county has to offer. However is this time of peace coming to an end?
Explosions were heard by locals of Montgomery, as a local business and some nearby trailers burst into flames- lighting up the night sky. The Los Santos Fire Department were quick to respond, attempting to mitigate as much damage to the properties as they could. The cause of the outbreak is under investigation, with evidence to suggest there has been the involvement of explosives.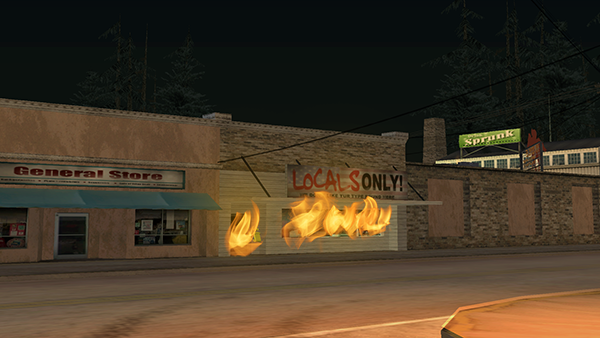 The business was known as "The Inked Bone-"a tattoo parlor which is known by the locals through the large presence of a motorcycle club known as the Bonecrushers- a group of motorcycle enthusiasts based within Montgomery.
It has been rumored that these explosions involve another nearby, rival motorcycle club- the Hellraisers, a club known for hosting locals in their Dillimore bar called the Welcome Pump. This comes after the death of one of the Hellraiser's members- who is reported to have been murdered.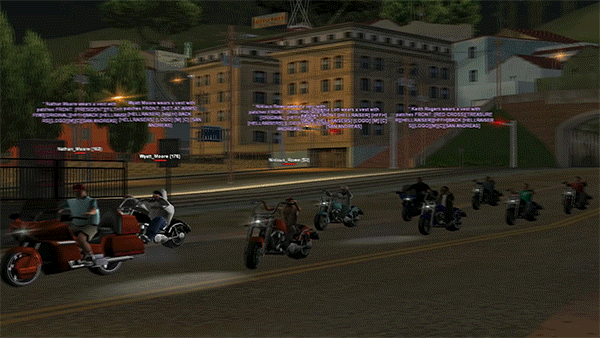 However, this is yet to be confirmed- as the Hellraiser's MC are volunteering to host a charity event at their bar, the Welcome Pump, at 9PM this Saturday. They are attempting to raise money in aid of the Wounded Heroes Project- a charity focused on assisting veterans and their families in returning to a healthy civilian life.
This leaves a large mystery within the realms of Red County, with an increase in turbulence among local groups. If rumors are true, it is feared there may be an escalation of conflict within the county. However, it is not all doom and gloom within the North- as there are still positive happenings to keep the community together.
What are your thoughts on this topic? Leave a comment below!
Code: Select all
[b]COMMENT by[/b]
[b]Email[/b]: 
[b]Comment[/b]: