LOS SANTOS POLICE DEPARTMENT
APPLICATION OF EMPLOYMENT
Personal Details
1)
Surname: Pierce
1.1 )
Forename: Scott
1.2 )
Gender: Male
1.3 )
Age: 21
1.4 )
Phone Number: 1205479
1.5)
Date and City of Birth: Folkestone, United Kingdom
1.6)
Education record: Colorado Central High School, University of San Andreas
1.7)
Are you currently in employment?: Yes
1.7.1 )
If yes, what is your current occupation?: I drive trucks for the Los Santos Trucking co., I am willing to leave my job if my application is accepted.
1.8 )
Gender (OOC): Male
1.9 )
In-game level (OOC): 2, but my previous character was 4
1.10)
Age (OOC): 15
1.11 )
Geographical location (OOC): Folkestone, United Kingdom, London/Lisbon GMT
1.12 )
Past Character Names + Levels [ALL past characters including name changes] (OOC): Manny Juraco, Level 4 ((C'Ked)) , Darryl Parsons, Level 4
1.12a )
Are you in an official OR unofficial faction with another account? If in official, post a link to your double factions approval; if not in official what faction(s) are you apart of (OOC): No
1.12b )
Past roleplay experience on LS-RP (OOC): Manny Juraco, Darryl Parsons
1.13 )
Screenshot of your Admin Record(s) [For
ALL
past accounts] (OOC):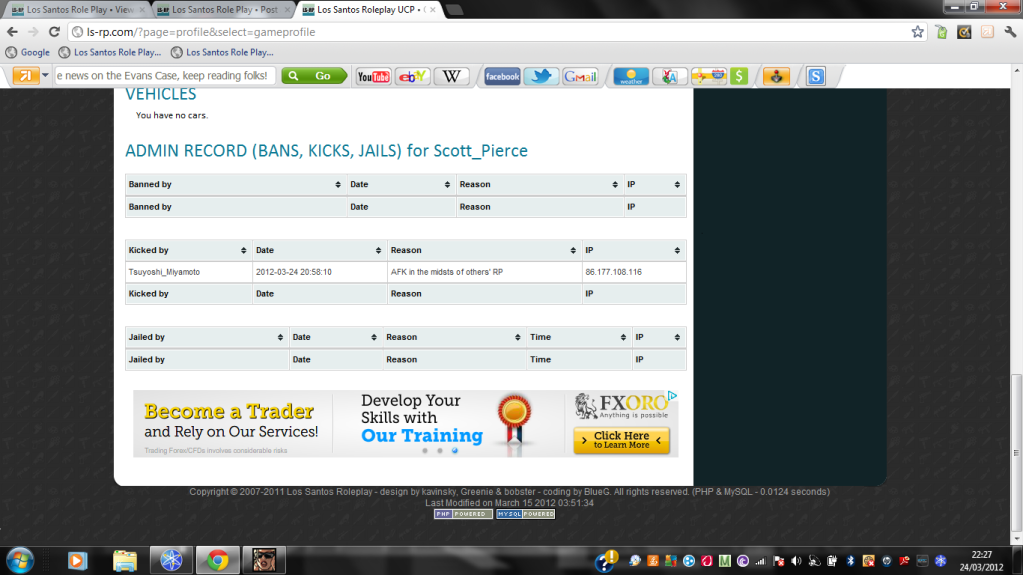 1.14 )
Have you passed Level 4 with any character on this server? (OOC): Yes
1.15)
How long have you been a player of this server? (OOC): A few weeks now, and I am enjoying the server.
___________________________________________________________________________
Preliminary Background Check
2)
Have you ever been convicted for a serious crime?: No
2.1)
Have you ever served time in prison?: No
2.2)
Do you hold a full Los Santos Driving License?: Yes
2.3 )
Has your driving license ever been suspended?: No
2.4)
Can you communicate effectively (Verbally & writing) in the English language? (OOC): Yes
2.5)
Can you fully function in a Teamspeak / VOIP environment? (OOC): Yes
___________________________________________________________________________
Curriculum Vitae
3 )3.1 )
Why do you wish to be enlisted as a Police Officer (IC): Keeping Los Santos safe of course, the moment I left the airport I realised that crime is high in a town like this, I saw muggins, pursuits, the lot. I wanted to make a change and I decided I could do it if I joined the LSPD, my father was a Stockbroker but my mother worked as a Detective for the VCPD, she used to share her stories with me, I enjoyed listening and listened to every single word she said, of course. After my mother died in an incedent during an investigation, my father sent me, at sixteen years of age, to the University of San Andreas, where I studied Public Services and Graduated with a Degree in Psychology and Public Service.
Now, About me, I am a twenty one year old male, the father of one child and a loving partner of my girlfriend Michaela, I guess I am courageous, I am a good team player and I would listen to any orders given, I know my place but I would never do anything that breaches the law of Los Santos, Curios, that probably describes me the best, I love finding things out. Hah, looking back at this makes me realise how many times I have used "I" to begin a sentence. Anyway, I am hoping to join the academy and try and get into the ACU, possibly follow my mothers line of work, of course, being just an Officer would be good as well.
Another reason, is probably the Pay and the Experience, I am struggling to get by in Los Santos as there are hardly any well paying jobs, I hope that if I work hard enough in the LSPD I can form a nice and safe structure and future for me and my family. It will also give me something to take up my spare time, so that I do not get involved in any criminal activities. I also want the experience, so that I can prepare myself for any future proficiencies should I retire from the force and be in need of work. I have no gun license but I fired a nine millimeter at targets in marksmanship courses.
I also would like to pick up some driving experience, I am new to driving and I think being in the LSPD may help me get used to Los Santos and driving a vehicle. Hopefully my time serving will be of great use to my driving experience and skill, I hope to meet new people, and make good friends, as well as have a good work relationship, and clean up Los Santos for good.
3.2 )
Tell us about yourself and why you want to be a Police Officer (OOC):
I am 15 years old and a pretty normal guy, I am on LS-RP ALOT since it seems to be one of the best Roleplays I have ever been on, I love police work, and tend to read alot of police stories and I love the game L.A Noire, which explains why I want to be in the ACU badly. I will be active but sometimes I will have to study, will be at school, or asleep. I will be as active as I can but I will visit my friends every now and again. I love the idea of working as a team as well as roleplaying an officer and keeping Los Santos safe.
I am pretty humorous and I may seem like a young kid over the mic, but I am mature for my age, I wont abuse the Team Speak and if it is strictly In character I will stay in Character. I have a pretty clean admin record with only one offence, I don't really get into too much trouble with Admins, the worst I have had is probably an ajail for some mis-understanding on my old account, unfortunately I can't remember the password for my old char. But that is the only offence I had, it was a 30 min admin jail.
3.3 )
Do you posses any Law Enforcement knowledge? (OOC): Yes
3.3.1 )
If yes, explain fully (OOC): I do public services at school, so I guess I know above the average joe. If I get accepted I will gladly go over Laws and Such during my Academy time.
3.4 )
Do you know your way around Los Santos well? (OOC): Yes, I will download a radar that gives me street names though, just incase!
Applicants Statement
I certify that the answers contained within this application for employment are true and complete to the best of my knowledge. By signing below I hereby authorize investigation of all statements contained within this application for employment as may be necessary in arriving at an employment decision. I hereby understand and acknowledge that, unless otherwise defined by applicable law, any employment relationship with this organization is of an "at will" nature, which means that the Employee may resign at any time and the Employer may discharge Employee from the recruitment process at any time with or without cause. It is further understood that this "at will" employment relationship may not be changed by any written document or by conduct unless such change is specifically acknowledged in writing by an authorized executive of this organization. In the event of employment, I understand that any false or misleading information given in my application or interview(s) may result in denial and bar from re-application. I understand, also, that I am required to abide by all rules and regulations of the employer.
Signed: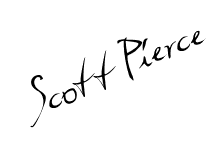 OOC AGREEMENT:
---------------------------------------------------------------------------------
References
If you have any references from a current Officer in the LSPD, insert them here.
Officer's name:
Current rank:
Quotation:
---------------------------------------------------------------------------------
Additional information / Questions / Concerns
---------------------------------------------------------------------------------