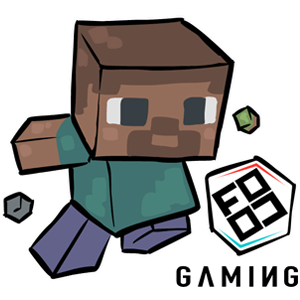 FoCo Gaming is proud to bring you quality multi-community gaming servers. With our recent expansion back to our roots, we've re-opened up Minecraft Survival & Role-play servers.
For the grand opening for FocoCraft MC:RP, we've decided to ultimately have the server classified as a "white-listed" server. To produce a better gaming experience, and ensure that all players & server properties are protected from foul play.
FocoCraft MC:RP Staff:
Builders: Builders manage day to day operations. Builders jobs are very clear, mapping the worlds, setting up cities, and working alongside with General Managers & Mods. Building isn't just OOC, but IC, Builders have a tough job that comes with its set of perks & duties.
General Manager: General Managers are standard OP's (admins) which manage the server populous day to day alongside with the Mods & Builders. GM's take on the responsibility of dealing with individual cases such handling OOC disputes, handing out punishments, assisting players with requests and making sure hackers aren't around!
Moderators(Mods): Mods are the back bone of the staff team. They function like Builders, internationally and publicly. Mods are one step lower then GM's in the rank structure. They handle ticket requests, support from players with questions and primarily deal with overseeing smaller issues whether it be script-wise or player base.
Developers: With every expansion made, more and more workload is pushed forward on the server and its staff. This is where developers come in. Developers make changes to the script, add, publish or alter them to fit the role-play scenario and make sure nothing is broken. Simple explanation, but a very difficult job, but it's very satisfying to know your work is seen and used by many.
Foco MC Survival:
Builders: Builders communicate on this server to manage each and every section from Minigames to survival/horde mode. They build creative buildings, objects, stadiums and much more. Their jobs are harder then the role-play due to the request of builds.
General Manager: General Managers make sure players aren't having technical issues with the script.
Applying for positions:
All positions on all servers come with standards. This is the criteria that you must best fit before applying for these positions that come with responsibilities.
Must be able to use IRC.

Must speak English, fluently.

Must have internet access.

Must be able to work in a team.

Must be able to complete daily duties.

Must not be banned globally on Minecraft.
Information
Want to play on our server?
Want to stay updated on our progress?
Want to apply for staff?
Below you'll find everything you need to contact me, staff members, and community members.
Minecraft Community Forum.
Staff Applications.
Server Information.
Find us on IRC!
irc.focogaming.com
Join
#Minecraft.survival
#foco.minecraft
#Minecraft.help
Explore & enjoy! :D
Word From The Community Manager
Hey everyone! You guys probably noticed me lurking around the forum helping players out with Minecraft support after leaving the wonderful LS:RP community behind. You also might have noticed, I'm the community manager for FoCo Gaming's very own set of Minecraft servers. I'm very glad to see the Minecraft Community succeed. You guys are great, and I'm look forward to meeting all of you guys! I've been playing Minecraft since the very beginning, seen it progress, seen the community grow and the games notoriety rise. I handle servers on a day to day basis, so this isn't new, so if you have any questions or concerns or just want to talk, you could find me somehow below >:D
Thanks for your time.
Dusty - Community Manager.
Here's my personal Twitter: @Dustygaming
FoCo Gaming's Twitter!: @FoCoGaming
YouTube:
http://www.youtube.c...erthetreehumper
Feel free to message me with questions about applying or the server!
FocoCraft MC:RP relaunches today! So, if you want to enjoy some old classic Minecraft with a serious role-playing twist, come on by! A reminder that the server is whitelist only. So before we re-launch in a couple of hours, it's

highly

recommended to post your game-server application which could be found

here.